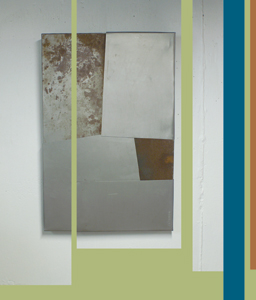 Serial number detail



Part of your purchase helps
an important cause!

I donate a portion of my profits to
the American Cancer Society.




METAL WALL ART
Original | Americana | Fusion | Mirrors | Metal Gallery

Metal Wall Art is something that I have created as an alternative to traditional paintings on canvas. The style is an evolution of mixed media and metal sculpture. They are the definition of ultra modern metal wall decor. I started creating my Original version of Metal Wall Art in 2006 as a creative way to compliment stainless steal appliances and other contemporary metal furniture.

In 2007 I have expanded my Metal Wall Art offering by adding three additional metal sculpture series. Metal Wall Art :: Americana uses various metal materials from old cars, signs, buildings and found objects that represent the culture and history of America. Metal Wall Art :: Fusion mixes metal material and traditional painting techniques, and Metal Wall Art :: Mirrors using metal to create unique picture and mirror frames.

All of my Metal Wall Art will be produced in limited quantities, with each having a unique serial number engraved on the back. Not only will these be a great addition to a contemporary decor, but they will also be a valuable collectable.

Stainless Steel appliances? Modern metal and glass furniture? Metal Wall Art is the perfect way to unify the other metal materials in your modern space.

Some of the first serial numbers are still available for each of the series so order yours now.

As always, commissioned metal wall art orders are welcome. Due to the intricate nature to building these, there is typically a 3-4 week production period.