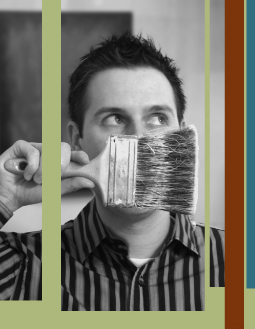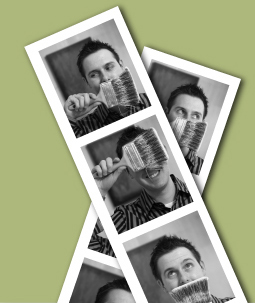 *************

FOR THE LATEST NEWS: - Visit my modern art blog to see the latest info on my art shows and exhibits.

*************

My name is Andy Hahn, and I am an emerging abstract artist. I currently live and work in the St. Louis area. I have always been interested in art. Even from a young age I knew that my career would involve art. I got a degree in Graphic Design and during college was able to absorb many techniques and styles during numerous fine art classes. Through these classes, my love for design and fine art grew and I was able to refine my abstract painting skills. In my free time I began creating commissioned paintings for people and have maintained interested collectors ever since.

I really love to do commissioned paintings for people. It gives me an opportunity to meet different people and get to know them more closely. It makes me feel really good to help people decorate their homes that they love so much. My contemporary paintings are sometimes that final finishing touch that rooms have been missing. Other times, people use my paintings as an anchor to base the rest of their colors and decor off of.

I began creating Metal Wall Art in 2006 as an additional abstract art offering. It is the perfect piece of art to match your modern metal furniture and appliances.

Besides my passion for art, I also find influence in many other areas. I love my family, architecture, interior design, sports and automobiles. I don't watch very many sports, but my favorite sports to play are basketball and golf. I used to think of becoming an Architect, but I never liked the technical aspect of it; I just love floor plans and drawing buildings and homes. I enjoy spending time with my family and bouncing ideas off of them. Each of these aspects influences the way that I design and paint.